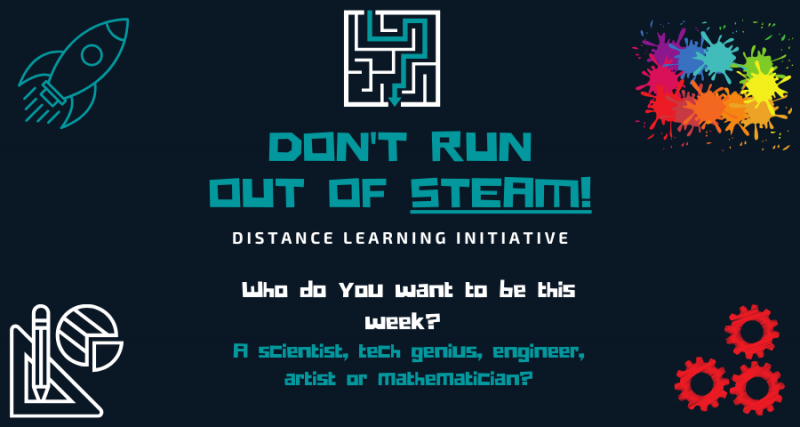 We have been in a distance learning and teaching mode for the past 7 weeks at IGBIS.
We have experienced various levels of engagements at first but as we kept reflecting and improving the model, the families have all built a routine that worked best for their unique circumstances. With the routine came also lower motivation.
To reignite our students' and families' passion for learning we have designed a week-long "Do not run out of STEAM challenge". Our distance learning choice grids have been overhauled and turned into "Who do you want to be today? - A Scientist, Tech genius, Engineer, Artist or Mathematician? choices and challenges.
Have a look at the resources I developed for that below and you can also see the video prompts for the children on my YouTube Channel.