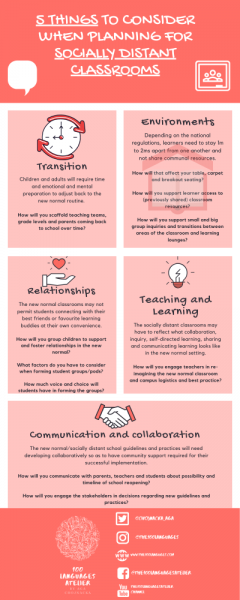 As we start getting ready to reopen our schools and campuses here in Asia-Pacific, questions start to emerge.
How many children can stay in one classroom space? Should we host after school activities? How about PE?
What does outdoor recess look like? How do we go about planning the early years' provocations?
I have put together a graphic organizer and a series of YOUTUBE clips to start discussions and planning for the new normal of our classrooms.
I hope you can join me in collaboration and together we can work towards re-imagining our transitions, environments, relationships, communications, and collaboration to our teaching and learning in the new normal.